Diablo 2 Resurrected Rúna és Rúnaszavak megjelenése
Eredetileg a sima Diablo 2-ben nem voltak még hasonló eszközök, a Lord of Destruction kiegészítővel került be a játékba, hogy kicsit felpörgessék az end-game-et. Ez egy teljesen új formája volt a gear építésnek ugyanis a rúnák bárhol eshetnek az egész játék alatt, ezáltal már Normál Act I folyamán is hozzájuthattunk olyan darabokhoz amik Hell Baal legyőzésében segítenek minket. Nyilván minden terület más szint követelménnyel rendelkezik és ehhez mérten fog loot-ot is dobni.
Persze mondhatnátok, de hát a Gem-ek már az idők kezdete óta a játék részei és pontosan ugyan úgy, ahogyan egy rúnát úgy egy gem-et is bármilyen socket helyre berakhatunk, hogy aktiváljuk az általa biztosított bónuszt, a hatása ugyan változhat annak függvényében, milyen eszközbe helyezzük, ám a koncepció ugyanaz. Amivel a rúnahatások jobbak és erősebbek mint a gem-ek, azok a rúnaszavak, amiknek a létrehozásához sorrendben kell egy megfelelő számú hellyel ellátott, konkrét tárgyba helyezni adott nevű rúnákat. Ez pedig Uniqe erősségű vagy akár erősebb eszközt is eredményezhet.
A Runeák ritkasága és egyéb felhasználásuk
Több felhasználási módjuk is van mint a legerősebb fegyverek létrehozása, a Horadric Cube receptjei között található pár darab, amik bizonyos rúna segítségével, egyéb effekteket hoznak létre. Mint például egy Ral rúna használatával meg tudjuk javítani egy eltörött felszerelésünket, vagy a Hel rúna segítségével megszabadíthatjuk kedvenc gear darabunkat a korábban meggondolatlanul belerakott gem-ektől vagy éppen rúnáktól. Fontos megjegyezni, hogy a socket-be helyezett dolgok mind elpusztulnak a folyamat során, csupán a felszerelésünk marad meg.
Illetve nem szabad megfeledkezni a talán legsűrűbben használt receptektől sem, ahol 3 kisebb rúnából készítünk egy nagyobbat.
rúnahatások és előfordulásuk
Rúna

Min. szint

Hatása Fegyverbe helyezve

Hatása Felszerelésbe helyezve

Fejleszetés

El

11

+50 attack rating




+1 light radius

+15 defense




+1 light radius

—

Eld

11

+75% damage to undead




+50 attack rating against undead

15% slower stamina drain




+7% chance to block (shield)

3 El

Tir

13

+2 mana after each kill

+2 mana after each kill

3 Eld

Nef

13

Knockback

+30 missile defense

3 Tir

Eth

15

-25% target defense

+15% mana regeneration

3 Nef

Ith

15

+9 maximum damage

15% damage taken goes to mana

3 Eth

Tal

17

+75 poison damage over 5 seconds

+30% poison resist




+35% poison resist (shield)

3 Ith

Ral

19

Add 5-30 fire damage

+30% fire resist




+35% fire resist (shield)

3 Tal

Ort

21

Add 1-50 lightning damage

+30% lightning resist




+35% lightning resist (shield)

3 Ral

Thul

23

Add 3-14 cold damage (3 seconds)

+30% cold resist




+35% cold resist (shield)

3 Ort

Amn

25

7% life stolen per hit

Attacker takes damage of 14

3 Thul




Chipped topaz

Sol

27

+9 minimum damage

Damage reduced by 7

3 Amn




Chipped amethyst

Shael

29

20% increased attack speed

20% faster hit recovery




20% faster block rate (shield)

3 Sol




Chipped sapphire

Dol

31

Hit causes monster to flee (25%)

+7 replenish life

3 Shael




Chipped ruby

Hel

—

-20% requirements

-15% requirements

3 Dol




Chipped emerald

Io

35

+10 vitality

+10 vitality

3 Hel




Chipped diamond

Lum

37

+10 energy

+10 energy

3 Io




Flawed topaz

Ko

39

+10 dexterity

+10 dexterity

3 Lum




Flawed amethyst

Fal

41

+10 strength

+10 strength

3 Ko




Flawed sapphire

Lem

43

75% extra gold from monsters

50% extra gold from monsters

3 Fal




Flawed ruby

Pul

45

+75% damage to demons




+100 attack rating against demons

+30% enhanced defense

3 Lem




Flawed emerald

Um

47

25% chance of open wounds

+15 all resistances




+22 all resistances (shield)

2 Pul




Flawed diamond

Mal

49

Prevent monster heal

Magic damage reduced by 7

2 Um




Topaz

Ist

51

+30% better magic find

+25% better magic find

2 Mal




Amethyst

Gul

53

+20% bonus to attack rating

+5% to maximum poison resist

2 Ist




Sapphire

Vex

55

7% mana stolen per hit

+5% to maximum fire resist

2 Gul




Ruby

Ohm

57

+50% enhanced damage

+5% to maximum cold resist

2 Vex




Emerald

Lo

59

+20% deadly strike

+5% to maximum lightning resist

2 Ohm




Diamond

Sur

61

Hit blinds target

+5% maximum mana




+50 mana (shields)

2 Lo




Flawless topaz

Ber

63

+20% chance of crushing blow

Damage reduced by 8%

2 Sur




Flawless amethyst

Jah

65

Ignore target's defense

+5% maximum life




+50 life (shield)

2 Ber




Flawless sapphire

Cham

67

Freeze target +3

Cannot be frozen

2 Jah




Flawless ruby

Zod

69

Indestructible

Indestructible

2 Cham




Flawless emerald
 Ha nem vagytok benne biztosak hol álljatok neki a rúna farmolásnak, akkor van egy nagyon jó tippünk! A Hellforge quest Act 4-en minden alkalommal, a játék nehézségétől függően biztosít párat, illetve ha erre már ráuntunk vagy nincs több karakterünk akivel megcsinálhatnánk, akkor Act 1 Black Marsh területén található a Forgotten Tower, aminek az 5. szintjén vár rátok a The Countess, akit bármilyen nehézségen, bár hányszor is győzzünk le, minden alkalommal fog dobni pár rúnát. Amennyiben az itt található ritkasági szint nem felel már meg nekünk, a harmadik tippünk számotokra a Secret Cow Level, ahol Hell nehézségen nagy eséllyel fogunk tudni ritkább rúnákat szerezni!
rúnaszavak és elkészitésük
A rúnaszavak hihetetlen erős tárgyakat tudnak alkotni, feltéve, hogy a megfelelő eszközbe, a megfelelő rúnákat, a megfelelő sorrendbe helyezzük el. Bizony, az Enigma rúnaszó elkészítése hatalmas boostot biztosít bármilyen buildnek, ám a megfelelő alapanyagok beszerzése nem egyszerű. Ritka rúnákra van szükségünk ahhoz, hogy létrehozhassuk, persze ez érthető, hiszen a +1 Teleport Skill, amit biztosít Classtól függetlenül elérhetővé teszi a képességet.
Ezeket az erősített eszközöket a mercenary az az a velünk tartó NPC társunk is képes használni éppen ezért érdemes számukra is készíteni egy, kettőt, például egy Insight Polearm-ot, ami Meditation Aura-t biztosít ezáltal mi is megkapjuk az effektjét annak ellenére, hogy nem viseljük a fegyvert. Mivel az NPC-knél lévő tárgyak nem romlanak, érdemes Etheral alapú eszközökből készíteni nekik a rúnaszavakat, ugyanis ezek erősebbek az átlagosnál, igaz nem annyira mint amennyire a Diablo 3 24. szezonjában bemutatott end game Etheral fegyverek, de a Diablo 2 Resurrected-ben minden apró stat számít.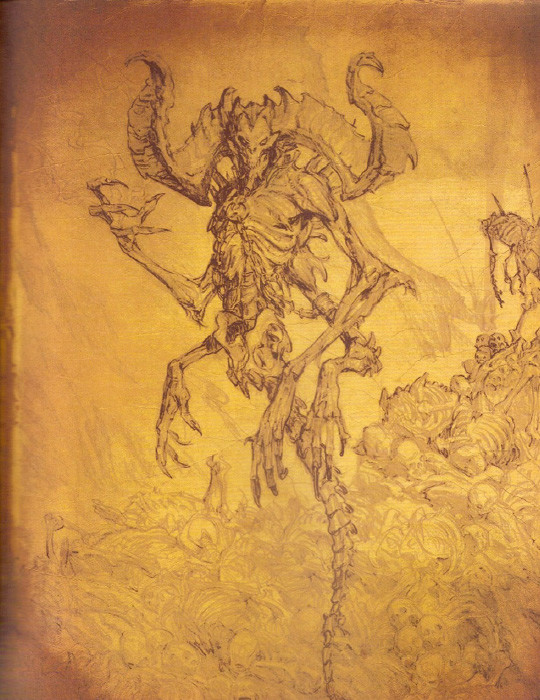 rúnaszavak és Feltételeik
Rúnaszó
Tárgy
Rúna
Hatás
Ancient's Pledge

Shields

3 sockets

Ral + Ort + Tal

+50% enhanced defense

Cold resist +43%

Fire resist +48%

Lightning resist +48%

Poison resist +48%

10% damage taken goes to mana

Beast

Axes, scepters, hammers

5 sockets

Ber + Tir + Um + Mal + Lum

Level 9 Fanaticism aura when equipped

+40% increased attack speed

+240-270% enhanced damage (varies)

20% chance of crushing blow

25% chance of open wounds

+3 to Werebear

+3 to Lycanthropy

Prevent monster heal

+25-40 strength (varies)

+10 to energy

+2 to mana after each kill

Level 13 Summon Grizzly (5 charges)

Black

Clubs, hammers, maces

3 sockets

Thul + Io + Nef

+120% enhanced damage

40% chance of crushing blow

+200 attack rating

Adds 3-14 cold damage (3 seconds)

+10 to vitality

15% increased attack speed

Knockback

Magic damage reduced by 2

Level 4 Corpse Explosion (12 charges)

Bone

Body armor

3 sockets

Sol + Um + Um

15% chance to cast level 10 Bone Armor when struck

15% chance to cast level 10 Bone Spear on striking

+2 to Necromancer skill levels

+100-150 mana (varies)

All resistances +30

Damage reduced by 7

Bramble

Body armor

4 sockets

Ral + Ohm + Sur + Eth

Level 15-21 Thorns aura when equipped (varies)

+50% faster hit Recovery

+25-50% to poison skill damage (varies)

+300 defense

Increase maximum mana 50%

Regenerate mana 15%

+5% maximum cold resist

Fire resist +30%

Poison resist +100%

+13 life after each kill

Level 13 Spirit of Barbs (33 charges)

Breath of the Dying

Weapons

6 sockets

Vex + Hel + El + Eld + Zod + Eth

50% chance to cast level 20 Poison Nova when you kill an enemy

Indestructible

+60% increased attack speed

+350-400% enhanced damage (varies)

+200% damage to undead

-25% target defense

+50 to attack rating

+50 to attack rating against undead

7% mana stolen per hit

12-15% life stolen per hit (varies)

Prevent monster heal

+30 to all attributes

+1 to light radius

Requirements -20%

Call to Arms

Weapons

5 sockets

Amn + Ral + Mal + Ist + Ohm

+1 to all skills

+40% increased attack speed

+250-290% enhanced damage (varies)

Adds 5-30 fire damage

7% life stolen per hit

+2-6 to Battle Command (varies)

+1-6 to Battle Orders (varies)

+1-4 to Battle Cry (varies)

Prevent monster heal

Replenish life +12

30% better chance of getting magic items

Chains of Honor

Body armor

4 sockets

Dol + Um + Ber + Ist

+2 to all skills

+200% damage to demons

+100% damage to undead

8% life stolen per hit

+70% enhanced defense

+20 to strength

Replenish life +7

All resistances +65

Damage reduced by 8%

25% better chance of getting magic items

Chaos

Claws

3 sockets

Fal + Ohm + Um

9% chance to cast level 11 Frozen Orb on striking

11% chance to cast level 9 Charged Bolt on striking

+35% increased attack speed

+290-340% enhanced damage (varies)

Adds 216-471 magic damage

25% chance of open wounds

+1 to Whirlwind

+10 to strength

+15 life after each demon kill

Crescent Moon

Axes, swords, polearms

3 sockets

Shael + Um + Tir

10% chance to cast level 17 Chain Lightning on striking

7% chance to cast level 13 Static Field on striking

+20% increased attack speed

+180-220% enhanced damage (varies)

Ignore target's defense

-35% to enemy lightning resistance

25% chance of open wounds

+9-11 magic absorb (varies)

+2 to mana after each kill

Level 18 Summon Spirit Wolf (30 charges)

Delirium

Helms

3 sockets

Lem + Ist + Io

1% chance to cast level 50 Delirium when struck

6% chance to cast level 14 Mind Blast when struck

14% chance to cast level 13 Terror when struck

11% chance to cast level 18 Confuse on striking

+2 to all skills

+261 defense

+10 to vitality

50% extra gold from monsters

25% better chance of getting magic items

Level 17 Attract (60 charges)

Doom

Axes, polearms, hammers

5 sockets

Hel + Ohm + Um + Lo + Cham

5% chance to cast level 18 Volcano on striking

Level 12 Holy Freeze aura when equipped

+2 to all skills

+45% increased attack speed

+330-370% enhanced damage (varies)

-(40-60)% to enemy cold resistance (varies)

20% deadly strike

25% chance of open wounds

Prevent monster heal

Freezes target +3

Requirements -20%

Duress

Body armor

3 sockets

Shael + Um + Thul

40% faster hit recover

+10-20% enhanced damage (varies)

Adds 37-133 cold damage (2 seconds)

15% chance of crushing blow

33% chance of open wounds

+150-200% enhanced defense (varies)

-20% slower stamina drain

Cold resist +45%

Lightning resist +15%

Fire resist +15%

Poison resist +15%

Enigma

Body armor

3 sockets

Jah + Ith + Ber

+2 to all skills

+45% faster run/walk

+1 to Teleport

+750-775 defense (varies)

+0-75 to Strength (based on character level)

Increase maximum life by 5%

Damage reduced by 8%

+14 to life after each kill

15% damage taken goes to mana

+1-99% better chance of getting magic items (based on character level)

Enlightenment

Body armor

3 sockets

Pul + Ral + Sol

5% chance to cast level 15 Blaze when struck

5% chance to cast level 15 Fire Ball on striking

+2 to Sorceress skill levels

+1 to Warmth

+30% enhanced defense

Fire resist +30%

Damage reduced by 7

Eternity

Melee weapons

5 sockets

Amn + Ber + Ist + Sol + Sur

Indestructible

+260-310% enhanced damage (varies)

+9 to minimum damage

7% life stolen per hit

20% chance of crushing blow

Hit blinds target

Slow target by 33%

Regenerate mana 16%

Replenish life +16

Cannot be frozen

30% better chance of getting magic items

Level 8 Revive (88 charges)

Exile

Paladin shields

4 sockets

Vex + Ohm + Ist + Dol

15% chance to cast level 5 Life Tap on striking

Level 13-16 Defiance aura when equipped (varies)

+2 to Paladin Offensive auras

+30% faster block rate

Freezes target

+220-260% enhanced defense (varies)

Replenish life +7

+5% maximum cold resist

+5% maximum fire resist

25% better chance of getting magic items

Repairs 1 durability in 4 seconds

Famine

Axes, hammers

4 sockets

Fal + Ohm + Ort + Jah

+30% increased attack speed

+320-370% enhanced damage (varies)

Ignore target's defense

Adds 180-200 magic damage

Adds 50-200 fire damage

Adds 51-250 lightning damage

Adds 50-200 cold damage

12% life stolen per hit

Prevent monster heal

+10 to strength

Fury

Melee weapons

3 sockets

Jah + Gul + Eth

+209% enhanced damage

40% increased attack speed

Prevent monster heal

66% chance of open wounds

33% deadly strike

Ignore target's defense

-25% target defense

20% bonus to attack rating

6% life stolen per hit

+5 to Frenzy (Barbarian only)

Gloom

Body armor

3 sockets

Fal + Um + Pul

15% chance to cast level 3 Dim Vision when struck

+10% faster hit recovery

+200-260% enhanced defense (varies)

+10 to strength

All resistance +45

Half freeze duration

5% damage taken goes to mana

-3 to light radius

Hand of Justice

Weapons

4 sockets

Sur + Cham + Amn + Lo

100% chance to cast level 36 Blaze when you level up

100% chance to cast level 48 Meteor when you die

Level 16 Holy Fire aura when equipped

+33% increased attack speed

+280-330% enhanced damage (varies)

Ignore target's defense

7% life stolen per hit

-20% enemy fire resistance

20% deadly strike

Hit blinds target

Freezes target +3

Heart of the Oak
Staves, maces
Ko + Vex + Pul + Thul

+3 to all skills

+40% faster cast rate

+75% damage to demons

+100 to attack rating against demons

Adds 3-14 cold damage (3 seconds)

7% mana stolen per hit

+10 dexterity

Replenish life +20

Increase maximum mana 15%

All resistances +30-40 (varies)

Level 4 Oak Sage (25 charges)

Leven 14 Raven (60 charges)

Holy Thunder

Scepters

4 sockets

Eth + Ral + Ort + Tal

+60% enhanced damage

-25% target defense

Adds 5-30 fire damage

Adds 21-110 lightning damage

+75 poison damage over 5 seconds

+10 to maximum damage

Lighting resistance +60%

+5 maximum lightning resistance

+3 to Holy Shock (Paladin only)

Level 7 Chain Lightning (60 charges)

Honor

Melee weapons

5 sockets

Amn + El + Ith + Tir + Sol

+160% enhanced damage

+9 minimum damage

+9 maximum damage

25% deadly strike

+250 to attack rating

+1 to all skills

7% life stolen per hit

Replenish life +10

+10 strength

+1 light radius

+2 to mana after each kill

King's Grace

Swords, scepters

3 sockets

Amn + Ral + Thul

+100% enhanced damage

+100% damage to demons

+50% damage to undead

Adds 5-30 fire damage

Adds 3-14 cold damage (3 seconds)

+150 to attack rating

+100 to attack rating against demons

+100 to attack rating against undead

7% life stolen per hit

Kingslayer

Swords, axes

4 sockets

Mal + Um + Gul + Fal

+30% increased attack speed

+230-270% enhanced damage (varies)

-25% target defense

20% bonus to attack rating

33% chance of crushing blow

50% chance of open wounds

+1 to Vengeance

Prevent monster heal

+10 to strength

40% extra gold from monsters

Leaf

Staves

2 sockets

Tir + Ral

Adds 5-30 fire damage

+3 to fire skills

+3 to Fire Bolt (Sorceress only)

+3 to Inferno (Sorceress only)

+3 to Warmth (Sorceress only)

+2 to mana after each kill

+2-198 to defense (based on character level)

Cold resist +33%

Lionheart

Body armor

3 sockets

Hel + Lum + Fal

+20% enhanced damage

Requirements -15%

+25 to strength

+10 to energy

+20 to vitality

+15 to dexterity

+50 to life

All resistances +30

Lore

Helms

2 sockets

Ort + Sol

+1 to all skills

+10 to energy

+2 to mana after each kill

Lightning resist +30%

Damage reduced by 7

+2 to light radius

Malice

Melee weapons

3 sockets

Ith + El + Eth

+33% enhanced damage

+9 maximum damage

100% chance of open wounds

-25% target defense

-100 to monster defense per hit

Prevent monster heal

+50 to attack rating

Drain life -5

Melody

Missile weapons

3 sockets

Shael + Ko + Nef

+50% enhanced damage

+300% damage to undead

+3 to bow and crossbow skills (Amazon only)

+3 to Critical Strike (Amazon only)

+3 to Dodge (Amazon only)

+3 to Slow Missiles (Amazon only)

20% increased attack speed

+10 to dexterity

Knockback

Memory

Staves

4 sockets

Lum + Io + Sol + Eth

+3 to Sorceress skill levels

33% faster cast rate

Increase maximum mana 20%

+3 to Energy Shield (Sorceress only)

+2 to Static Field (Sorceress only)

+10 to energy

+10 to vitality

+9 minimum damage

-25% target defense

Magic damage reduced by 7

+50% enhanced defense

Myth

Body armor

3 sockets

Hel + Amn + Nef

3% chance to cast level 1 Howl when struck

10% chance to cast level 1 Taunt on striking

+2 to Barbarian skill levels

+30 missile defense

Replenish life +10

Attacker takes damage of 14

Requirements -15%

Nadir

Helms

2 sockets

Nef + Tir

+50% enhanced defense

+10 defense

+30 missile defense

Level 13 Cloak of Shadows (9 charges)

+2 to mana after each kill

+5 to strength

-33% gold from monsters

-3 to light radius

Passion

Weapons

4 sockets

Dol + Ort + Eld + Lem

+25% increased attack speed

+160-210% enhanced damage (varies)

50-80% bonus to attack rating (varies)

+75% damage to demons

+50 attack rating against undead

Adds 1-50 lightning damage

+1 to Berserk

+1 to Zeal

Hit blinds target +10

Hit causes monster to flee 25%

75% extra gold from monsters

Level 3 Heart of Wolverine (12 charges)

Peace

Body armor

3 sockets

Shael + Thul + Amn

4% chance to cast level 5 Slow Missiles when struck

2% chance to cast level 15 Valkyrie on striking

+2 to Amazon skill levels

+20% faster hit recovery

+2 to Critical Strike

Cold resist +30%

Attacker takes damage of 14

Principle

Body armor

3 sockets

Ral + Gul + Eld

100% chance to cast level 5 Holy Bolt on striking

+2 to Paladin skill levels

+50% damage to undead

+100-150 to life (varies)

15% slower stamina drain

+5% maximum poison resist

Fire resist +30%

Prudence

Body armor

2 sockets

Mal + Tir

+25% faster hit recovery

+140-170% enhanced defense (varies)

All resistance +25-35 (varies)

Damage reduced by 3

Magic damage reduced by 17

+2 to mana after each kill

+1 to light radius

Repairs 1 durability in 14 seconds

Radiance

Helms

3 sockets

Nef + Sol + Ith

+75% enhanced defense

+30 defense vs. missile

+10 to energy

+10 to vitality

15% damage goes to mana

Magic damage reduced by 3

+33 to mana

Damage reduced by 7

+5 light radius

Rain

Body armor

3 sockets

Ort + Mal + Ith

5% chance to cast level 15 Cyclone Armor when struck

5% chance to cast level 15 Twister on striking

+2 to Druid skill levels

+100-150 mana (varies)

Lightning resist +30%

Magic damage reduced by 7

15% damage taken goes to mana

Rhyme

Shields

2 sockets

Shael + Eth

20% increased chance of blocking

40% faster block rate

All resistances +25

Regenerate mana 15%

Cannot be frozen

50% extra gold from monsters

25% better chance of getting magic items

Sanctuary

Shields

3 sockets

Ko + Ko + Mal

+20% faster hit recovery

+20% faster block rate

20% increased chance of blocking

+130-160% enhanced defense (varies)

+250 defense vs. missile

+20 to dexterity

All resistance +50-70 (varies)

Magic damage reduced by 7

Level 12 Slow Missiles (60 charges)

Silence

Weapons

6 sockets

Dol + Eld + Hel + Ist + Tir + Vex

200% enhanced damage

+75% damage to undead

Requirements -20%

20% increased attack speed

+50 to attack rating against undead

+2 to all skills

All resistances +75

20% faster hit recovery

11% mana stolen per hit

Hit causes monsters to flee 25%

Hit blinds target +33

+2 to mana after each kill

30% better chance of getting magic items

Smoke

Body armor

2 sockets

Nef + Lum

+75% enhanced defense

+280 missile defense

All resistances +50

20% faster hit recovery

Level 6 Weaken (18 charges)

+10 to energy

-1 to light radius

Splendor

Shields

2 sockets

Eth + Lum

+1 to all skills

+10% faster cast rate

+20% faster block rate

+60-100% enhanced defense (varies)

+10 to energy

Regenerate mana 15%

50% extra gold from monsters

20% better chance of getting magic items

+3 to light radius

Stealth

Body armor

2 sockets

Tal + Eth

Magic damage reduced by 3

+6 to dexterity

+15 to maximum stamina

Poison resist +30%

Regenerate mana 15%

25% faster run/walk

25% faster cast rate

25% faster hit recovery

Steel

Swords, axes, maces

2 sockets

Tir + El

20% enhanced damage

+3 minimum damage

+3 maximum damage

+50 to attack rating

50% chance of open wounds

25% increased attack speed

+2 to mana after each kill

+1 to light radius

Stone

Body armor

4 sockets

Shael + Um + Pul + Lum

+60% faster hit recovery

+250-290% enhanced defense (varies)

+300 missile defense

+16 to strength

+16 to vitality

+10 to energy

All resistances +15

Level 16 Molten Boulder (80 charges)

Level 16 Clay Golem (16 charges)

Strength

Melee weapons

2 sockets

Amn + Tir

35% enhanced damage

25% chance of crushing blow

7% life stolen per hit

+2 to mana after each kill

+20 to strength

+10 to vitality

Treachery

Body armor

3 sockets

Shael + Thul + Lem

5% chance to cast level 15 Fade when struck

25% chance to cast level 15 Venom on striking

+2 to Assassin skill levels

+45% increased attack speed

+20% faster hit recovery

Cold resist 30%

50% extra gold from monsters

Venom

Weapons

3 sockets

Tal + Dol + Mal

Hit causes monsters to flee 25%

Prevent monster heal

Ignore target's defense

7% mana stolen per hit

Level 15 Poison Explosion (27 charges)

Level 13 Poison Nova (11 charges)

+273 poison damage over 6 seconds

Wealth

Body armor

3 sockets

Lem + Ko + Tir

300% extra gold from monsters

100% better chance of getting magic items

+2 to mana after each kill

+10 to dexterity

White

Wand

2 sockets

Dol + Io

Hit causes monster to flee 25%

+10 to vitality

+3 to poison and bone skills (Necromancer only)

+2 to Bone Spear (Necromancer only)

+3 to Bone Armor (Necromancer only)

+4 to Skeleton Master (Necromancer only)

Magic damage reduced by 4

20% faster cast rate

+13 to mana

Wind

Melee weapons

2 sockets

Sur + El

10% chance to cast level 9 Tornado on striking

+20% faster run/walk

+40% increased attack speed

+15% faster hit recovery

+120-160% enhanced damage (varies)

-50% target defense

+50 to attack rating

Hit blinds target

+1 to light radius

Level 13 Twister (127 charges)

Zephyr

Missile weapons

2 sockets

Ort + Eth

+33% enhanced damage

+66 to attack rating

Adds 1-50 lightning damage

-25% target defense

+25 defense

25% faster run/walk

25% increased attack speed

7% chance to cast level 1 Twister when struck
Runeword
Item(s)
Runes
Effects
Brand

Missile weapons

4 sockets

Jah + Lo + Mal + Gul

35% chance to cast level 14 Amplify Damage when struck

100% chance to cast level 18 Bone Spear on striking

+260-340% enhanced damage (varies)

Ignore target's defense

20% bonus to attack rating

+280-330% damage to demons (varies)

20% deadly strike

Prevent monster heal

Knockback

Fires explosive arrows or bolts

Death

Swords, axes

5 sockets

Hel + El + Vex + Ort + Gul

100% chance to cast level 44 Chain Lightning when you die

25% chance to cast level 18 Glacial Spike on attack

Indestructible

+300-385% enhanced damage (varies)

20% bonus to attack rating

+50 to attack rating

Adds 1-50 lightning damage

7% mana stolen per hit

50% chance of crushing blow

0.5-49.5% deadly strike (based on character level)

+1 to light radius

Level 22 Blood Golem (15 charges)

Requirements -20%

Destruction

Polearms, swords

5 sockets

Vex + Lo + Ber + Jah + Ko

23% chance to cast level 12 Volcano on striking

5% chance to cast level 23 Molten Boulder on striking

100% chance to cast level 45 Meteor when you die

15% chance to cast level 22 Nova on attack

+350% enhanced damage

Ignore target's defense

Adds 100-180 magic damage

7% mana stolen per hit

20% chance of crushing blow

20% deadly strike

Prevent monster heal

+10 to dexterity

Dragon

Body armor, shields

3 sockets

Sur + Lo + Sol

20% chance to cast level 18 Venom when struck

12% chance to cast level 15 Hydra on striking

Level 14 Holy Fire aura when equipped

+360 defense

+230 missile defense

+3-5 to all attributes (varies)

0.375-37.125 to strength (based on character level)

Increase maximum mana by 5% (body armor)

+50 to mana (shields)

+5% to maximum lightning resist

Damage reduced by 7

Dream

Helms, shields

3 sockets

Io + Jah + Pul

10% chance to cast level 15 Confuse when struck

Level 15 Holy Shock aura when equipped

+20-30% faster hit recovery (varies)

+30% enhanced defense

+150-220 defense (varies)

+10 to vitality

Increase maximum life 5% (helms)

+50 to life (shields)

0.625-61.875 to mana (based on character level)

All resistance +5-20 (varies)

12-25% better chance of getting magic items (varies)

Edge

Missile weapons

3 sockets

Tir + Tal + Amn

Level 15 Thorns aura when equipped

+35% increased attack speed

+320-380% damage to demons (varies)

+280% damage to undead

+75 poison damage over 5 seconds

7% life stolen per hit

Prevent monster heal

+5-10 to all attributes (varies)

+2 to mana after each kill

Reduces all vendor prices by 15%

Faith

Missile weapons

4 sockets

Ohm + Jah + Lem + Eld

Level 12-15 Fanaticism aura when equipped (varies)

+1-2 all skills (varies)

+330% enhanced damage

Ignore target's defense

300% bonus to attack rating

+75% damage to undead

+50 to attack rating against undead

+120 fire damage

All resistance +15

10% reanimate as Returned

75% extra gold from monsters

Fortitude

Weapons

4 sockets

El + Sol + Dol + Lo

20% chance to cast level 15 Chilling Armor when struck

+25% faster cast rate

+300% enhanced damage

+9 minimum damage

+50 to attack rating

20% deadly strike

Hit causes monster to flee 25%

+200% enhanced defense

+X to life (based on character level)

All resistances +25-30 (varies)

12% damage taken goes to mana

+1 to light radius

Fortitude

Body armor

4 sockets

El + Sol + Dol + Lo

20% chance to cast level 15 Chilling Armor when struck

+25% faster cast rate

+300% enhanced damage

+200% enhanced defense

+15 defense

+X to life (based on character level)

Replenish life +7

+5% to maximum lightning resist

All resistances +25-30 (varies)

Damage reduced by 7

12% damage taken goes to mana

+1 to light radius

Grief

Swords, axes

5 sockets

Eth + Tir + Lo + Mal + Ral

35% chance to cast level 15 Venom on striking

+30-40% increased attack speed

Damage + 340-400

Ignore target's defense

-25% target defense

+1.875-185.625% damage to demons (based on character level)

Adds 5-30 fire damage

-20-25% to enemy poison resistance (varies)

20% deadly strike

Prevent monster heal

+2 to mana after each kill

+10-15 life after each kill (varies)

Harmony

Missile weapons

4 sockets

Tir + Ith + Sol + Ko

Level 10 Vigor aura when equipped

+200-275% enhanced damage (varies)

+9 to minimum damage

+9 to maximize damage

Adds 55-160 lightning damage

Adds 55-160 fire damage

Adds 55-160 cold damage

+2-6 to Valkyrie (varies)

+10 to dexterity

Regenerate mana 20%

+2 to mana after each kill

+2 to light radius

Level 20 Revive (25 charges)

Ice

Missile weapons

4 sockets

Amn + Shael + Jah + Lo

100% chance to cast level 40 Blizzard when you level up

25% chance to cast level 22 Frost Nova on striking

Level 18 Holy Freeze aura when equipped

+20% increased attack speed

+140-210% enhanced damage (varies)

Ignore target's defense

+25-30% cold skill damage (varies)

-20% to enemy cold skill resistance

7% life stolen per hit

20% deadly strike

3.125-309.375% extra gold from monsters (based on character level)

Infinity

Polearms

4 sockets

Ber + Mal + Ber + Ist

50% chance to cast level 20 Chain Lightning when you kill an enemy

Level 12 Conviction aura when equipped

+35% faster run/walk

+255-325% enhanced damage (varies)

-45-55% to enemy lightning resistance (varies)

40% chance of crushing blow

Prevent monster heal

0.5-49.5 to vitality (based on character level)

30% better chance of getting magic items

Level 21 Cyclone Armor (30 charges)

Insight

Polearms, staves

4 sockets

Ral + Tir + Tal + Sol

Level 12-17 Meditation aura when equipped (varies)

+35% faster cast rate

+200-260% enhanced damage (varies)

+9 to minimum damage

180-250% bonus to attack rating (varies)

Adds 5-30 fire damage

+75 poison damage over 5 seconds

+1-6 to Critical Strike (varies)

+5 to all attributes

+2 to mana after each kill

23% better chance of getting magic items

Last Wish

Swords, hammers, axes

6 sockets

Jah + Mal + Jah + Sur + Jah + Ber

6% chance to cast level 11 Fade when struck

10% chance to cast level 18 Life Tap on striking

20% chance to cast level 20 Charged Bolt on attack

Level 17 Might aura when equipped

+330-375% enhanced damage (varies)

Ignore target's defense

60-70% chance of crushing blow (varies)

Prevent monster heal

Hit blinds target

+0.5-49.5% chance of getting magic items (based on character level)

Lawbringer

Swords, hammers, scepter

3 sockets

Amn + Lem + Ko

20% chance to cast level 15 Decrepify on striking

Level 16-18 Sanctuary aura when equipped (varies)

-50% target defense

Adds 150-210 fire damage

Adds 130-180 cold damage

7% life stolen per hit

Slain monsters rest in peace

+200-250 missile defense (varies)

+10 to dexterity

75% extra gold from monsters

Oath

Swords, axes, maces

4 sockets

Shael + Pul + Mal + Lum

30% chance to cast level 20 bone spirit on striking

Indestructible

+50% increased attack speed

+210-340% enhanced damage (varies)

+75% damage to demons

+100 attack rating against demons

Prevent monster heal

+10 to energy

+10-15 magic absorb (varies)

Level 16 Heart of Wolverine (20 charges)

Level 17 Iron Golem (14 charges)

Obedience

Polearms

5 sockets

Hel + Ko + Thul + Eth + Fal

30% chance to cast level 21 Enchant when you kill an enemy

40% faster hit recovery

+370% enhanced damage

-25% target defense

Adds 3-14 cold damage (3 seconds)

-25% to enemy fire resistance

40% chance of crushing blow

+200-300 defense (varies)

+10 to strength

+10 to dexterity

All resistances +20-30 (varies)

Requirements -20%

Phoenix
Weapons
Vex + Vex + Lo + Jah

100% chance to cast level 40 Blaze when you level up

40% chance to cast level 22 Firestorm on striking

Level 10-15 Redemption aura when equipped (varies)

+350-400% enhanced damage (varies)

Ignore target's defense

14% mana stolen per hit

-28% to enemy fire resistance

20% deadly strike

+350-400 missile defense (varies)

+15-21 fire absorb (varies)

Phoenix
Shields
Vex + Vex + Lo + Jah

100% chance to cast level 40 Blaze when you level up

40% chance to cast level 22 Firestorm on striking

Level 10-15 Redemption aura when equipped (varies)

+350-400 missile defense (varies)

+350-400% enhanced damage (varies)

-28% to enemy fire resistance

+50 to life

+5% maximum lightning resist

+10% maximum fire resist

+15-21 fire absorb (varies)

Pride

Polearms

4 sockets

Cham + Sur + Io + Lo

25% chance to cast level 17 Fire Ball when struck

Level 16-20 Concentrate aura when equipped (varies)

260-300% bonus to attack rating (varies)

+1-99% damage to demons (based on character level)

Adds 50-280 lightning damage

20% deadly strike

Hit blinds target

Freezes target +3

+10 to vitality

Replenish life +8

1.875-185.625% extra gold from monsters (based on character level)

Rift

Polearms, scepters

4 sockets

Hel + Ko + Lem + Gul

20% chance to cast Level 16 Tornado on striking

16% chance to cast level 21 Frozen Orb on attack

20% bonus to attack rating

Adds 160-250 magic damage

Adds 60-180 fire damage

+5-10 to all stats (varies)

+10 to dexterity

38% damage taken goes to mana

75% extra gold from monsters

Level 15 Iron Maiden (40 charges)

Requirements -20%

Spirit

Swords

4 sockets

Tal + Thul + Ort + Amn

+2 to all skills

+25-35% faster cast rate

+55% faster hit recovery

Adds 1-50 lightning damage

Adds 3-14 cold damage (3 seconds)

+75 poison damage over 5 seconds

7% life stolen per hit

+250 missile defense

+22 to vitality

89-112 to mana (varies)

+3-8 magic absorb (varies)

Spirit

Shields

4 sockets

Tal + Thul + Ort + Amn

+2 to all skills

+25-35% faster cast rate

+55% faster hit recovery

+250 missile defense

+22 to vitality

+89-112 to mana (varies)

Cold resist +35%

Lightning resist +35%

Poison resist +35%

+3-8 magic absorb (varies)

Attacker takes damage of 14

Voice of Reason

Swords, maces

4 sockets

Lem + Ko + El + Eld

15% chance to cast level 13 Frozen Orb on striking

18% chance to cast level 20 Ice Blast on striking

+50 to attack rating

+220-350% damage to demons

+355-375% damage to undead (varies)

+50 to attack rating against undead

Adds 100-220 cold damage

-24% to enemy cold resistance

+10 to dexterity

Cannot be frozen

75% extra gold from monsters

+1 to light radius

Wrath

Missile weapons

4 sockets

Pul + Lum + Ber + Mal

30% chance to cast level 1 Decrepify on striking

5% chance to cast level 10 Life Tap on striking

+375% damage to demons

+100 attack rating against demons

+250-300% damage to undead (varies)

Adds 85-120 magic damage

Adds 41-240 lightning damage

20% chance of crushing blow

Prevent monster heal

+10 to energy

Cannot be frozen